About Conference
The basic objective of the conference is to bring together research workers in the field of Engineering and Science focusing on trains and inter disciplinary research. The recent advancements in data driven approaches applied to different fields in Electronics, Electrical and Computer Science forms the focus area of conference. The three-day conference program has been carefully structured to encourage mutual inspiration and fruitful debate among researchers. The key note speakers invited for the conference are all exceptional and distinguished researchers at the forefront of their particular field. The keynote speakers will touch upon the latest developments in the area and the in-depth discussions on presentations will help the researcher build on their ideas and skills. The three days of the conference is aimed to provide researchers an open platform for presentation of novel ideas or advancements in their respective fields, participate actively in discussions with their peers and eminent speakers and to develop startegic direction for their future work.
All Accepted papers will be published in peer reviewed STM Journals, some of them are as follows:
International Journal of Software Computing and Testingy
International Journal of Information Security and Software Engineering
International Journal of Image Processing and Pattern Recognition
International Journal of Distributed Computing and Technology
International Journal of Composite Materials and Matrices
International Journal of Environmental Chemistry
International Journal of Digital Communication and Analog Signals
International Journal of Analysis of Electrical Machines
International Journals of Power Electronics Controllers and Converters
International Journal of VLSI Design and Technology

About the Institution
Gayatri Vidya Parishad College of Engineering for Women(GVPCEW) is established in the year of 2008 under the aegis of Gayatri Vidya Parishad, and educational Society founded by the eminent academicians, industrialist and philanthropist of Visakhapatnam. The college is a self financed institution offering excellence in engineering education and approved by AICTE, New Delhi. The college affiliated to Jawaharlal Nehru Technological University Kakinada (JNTUK) upto the year 2022 and from 2022-23 the college is affiliated to Andhra University. The college offers five undergraduate programs leading to a B.Tech degree in the departments of Computer Science and Engineering, Computer Science Engineering (Artificial Intelligence & Machine Learning), Information Technology,Electronics and Communication Engineering and Electrical and Electronics Engineering and two postgraduate programs leading to a M.Tech degree in ECE(VLSI Design & Embedded Systems), CSE (Data Science). The UG programs in CSE, IT, ECE and EEE are all accredited by the NBA. The college is also accredited by the NAAC with 'A' grade till 2027. The conference is conducted by the all the departments in Engineering and the department of Basic Science and Humanities and the College is situated in serene environment in Kommadi, Madhurawada that is closer to the Rushikonda IT Park.
Important Dates:
Submission of full length paper : 25th July, 2023
Acceptance of full length paper : 30th July, 2023
Last date of registration : 30th July, 2023
Publication:
All accepted papers will be published in peer reviewed STM Journals. Select papers will be submitted to Scopus Indexed/UGC care Journals
Submission of Paper:
Authors are requested to submit the full length paper in IEEE format to the following email-id: natconf2023@gvpcew.ac.in
Registration Fees :
Students, Faculty, Research Scholars: Rs. 800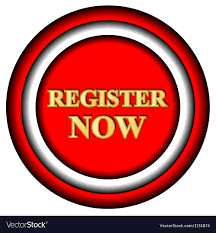 Scan to pay Registration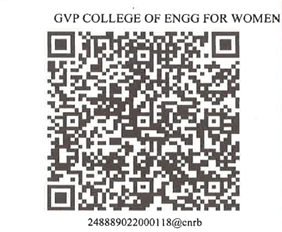 Tracks
| Track 1 | Track 2 | Track 3 | Track 4 | Track 5 |
| --- | --- | --- | --- | --- |
| Computer Science | Electronics & Communication | Electrical & Energy Science | Material Science | Mathematics & Computation |
The scope of the conference includes but is not limited to the following broad areas:
• Artificial Intelligence & Machine Learning
• Internet of Things
• Networks & Security
• Computational Intelligence
• Communication and Automation Applications
• Satellite and Optical Communications
• Signal Processing
• Image processing
• Antenna and wave propagation
• VLSI
• Embedded systems
• Energy conservation
• Energy efficiency
• Power Plant Engineering
• Renewable and non-renewable energy technologies
• Nanotechnology
• Polymer-based materials
• Boundary Value Problems
• Computational Methods
• Optimization Techniques
• Carbon-based materials
Committee
Chief Patron:
Prof. Dr. Ing. P. S. Rao, President, Gayatri Vidya Parishad
Patrons:
Sri. D. Dakshina Murthy,Vice-President, Gayatri Vidya Parishad
Dr. K. P. R. Sastry, Vice-President, Gayatri Vidya Parishad
Prof. P. Somaraju, Secretary, Gayatri Vidya Parishad
Co-Patrons:
Sri D V S Kameswara Rao, Joint Secretary, Gayatri Vidya Parishad
Sri V. R. K. Siva Prasad,Treasurer, Gayatri Vidya Parishad
Sri P. V. Sharma, Member, Gayatri Vidya Parishad
Prof. P. Raja Ganapathi, Member, Gayatri Vidya Parishad
Prof. P. S. Avadhani, Member. GB, GVPCEW
Prof. K. Raja Rajeswari, Member, GB, GVPCEW

Advisory Committee:
Dr. Arya Brata Sahoo, IIT Guwahati
Dr. Arun Kumar, IIT Delhi
Dr. P. A. Lakshmi Narayana, IIT Hyderabad
Prof. Devendra Jalihal, IIT Chennai
Dr. Krishna Mohan, IIT Hyderabad
Dr. Bunil Kumar Balabantaray, NIT Meghalaya
Dr. U Srinivasulu Reddy, NIT Trichy
Dr. Srinivas Hotha, IISER Pune
Dr. Deepak Ranjan Nayak, MNIT Jaipur
Dr. Venkata Mani V, NIT Warangal
Dr. B Naresh Kumar, NIT Silcahar
Dr. Y. Purushotham, Scientist-E, C-MET Hyderabad
Dr I Satish Kumar, NIT Warangal
Dr A Hemachander, NIT Puducherri
Dr. Sanjay Panda, NIT Warangal
Prof. N Bheema Rao, NIT Warangal
Dr S Sivanagaraju , JNTUK Kakinada
Dr MHM Krishna Prasad, JNTUK Kakinada
Prof. G. Sasibhushana Rao, AUCE, Visakhapatnam
Prof.Y. Raghavender Rao, JNTUH Hyderabad
Dr. Ch. Sai Babu, JNTUK Kakinada
Dr. Sastry V Vedula , GVPCE (A) Visakhapatnam
Dr P Mallikarjuna Rao, AU Visakhapatnam
Dr. Jaya Suma, JNTUGV Vizianagaram
Prof. M. Shashi, AU Visakhapatnam
Dr. GVSR Deekshitulu, JNTUK Kakinada
Dr. P. Vasudeva Reddy, AU Visakhapatnam
Prof. Y. Ramakrishna, AU Visakhapatnam
Prof. P. Rajesh Kumar, AU Visakhapatnam
Dr. P. Krishna Subba Rao, GVPCE(A) Visakhapatnam
Dr. Birendra Biswal, GVPCE(A) Visakhapatnam
Dr. A. Subrahmanyam, Former Professor IIT Madras
Dr. N B Venkateswarlu, GVPCEW, Visakhapatam
Dr. M.R. Krishna Rao, GVPCEW Visakhapatnam

Organizing Committee:
Chair:
Dr. R K Goswami, Principal, GVPCEW
Co-Chair:
Dr. G. Sudheer, Vice-Principal, GVPCEW
Organizing Secretary:
Dr. PVS Lakshmi Jagadamba, Professor, HoD, CSE
Secretaries:
Dr. K. L. Sai Prasad, Professor, HoD, BS&H
Dr. Dwiti Krishna Bebarta, Assoc. Prof., HoD, CSE(AI&ML)
Dr P. Murali Krishna Prasad, Assoc. Prof., HoD, ECE
Dr. R.V.S Lakshmi Kumari, Assoc. Prof., HoD, EEE
Dr. M. Bhanu Sridhar, Assoc. Prof., HoD, IT
Mr. C. Srinivas, Assoc. Prof., IT
Joint Secretaries:
Dr. A. Suseelatha, Asst.Prof., BS&H
Mr. S. Sumahasan, Asst.Prof., CSE
Dr. K.Purushotam Naidu, Asst.Prof., CSE(AI&ML)
Mr. N. V. Maheshwara Rao, Asst.Prof., ECE
Ms. R. Sridevi, Asst.Prof., IT

Treasurers:
Dr. P. Devendra , Assoc. Prof., EEE
Dr. N. Sharmili , Assoc. Prof., CSE
Dr. V. Lakshmana Rao, Asst. Prof., CSE
Dr. A.S.Vijaya Lakshmi, Asst. Prof., EEE
Joint Treasurers:
Dr. B.Vijaya Lakshmi, Assoc. Prof., ECE
Mrs. B.V.S. Renuka Devi, Asst. Prof., ECE
Ms. P. Sridevi, Asst. Prof., IT


CONFERENCE Venue
CONFERENCE location info and gallery
G.V.P College of Engineering for Women,Kommadi, Visakhapatnam
Contact Us
Address
GVPCEW, KOMMADI, VISAKHAPTNAM